Friends from the First Baptist Church in Daytona Beach helped prepare special ground for good seed on Saturday, July 11.  A team of faithful servants volunteered to help Halifax Habitat for Humanity with a tough job on this record hot day. Despite the heat, the team was able to clean out the entire back yard, remove an old and tattered chain link fence and remove debris from an adjacent property. Here are a few photos of the group in action.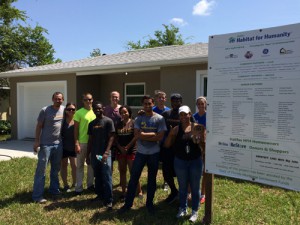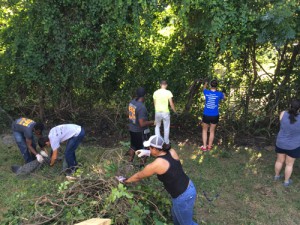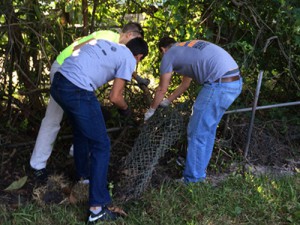 Volunteers of All Ages Find Their Own Unique Way to Help
As we near the middle of summer, many young people are looking for ways to volunteer during their break from school. Habitat International shared an article from a young volunteer named Tess recently. Her story is truly inspiring.
When Tess was 12, she caught the volunteer bug from an older brother who volunteered at a Habitat build. Tess was too young to participate in that opportunity, but that didn't stop her from finding her own way to get involved. Read her inspiring story in this article.
Do you have children who would like to volunteer? Please share their creative ideas in the comments below or call our office.
Call Andy at 386-257-9950 or email Andy@HalifaxHabitat.org.